Icons of the Realms - Undead Armies Zombies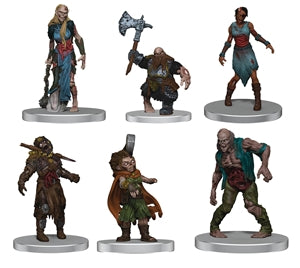 The D&D Icons of the Realms: Undead Armies - Zombies contains six of the iconic D&D foe for your adventurers to battle! Dungeon Masters can quickly build new encounters for their players with the awesome mix of Zombies, to keep play sessions exciting over multiple campaigns.
This set contains:
Zombie
Human Zombie
Human Zombie
Elf Zombie
Dwarf Zombie
Halfling Zombie
Free returns on unopened items other than sealed trading card product!