Pinfinity: MTG - Venser, Shaper Servant AR Pin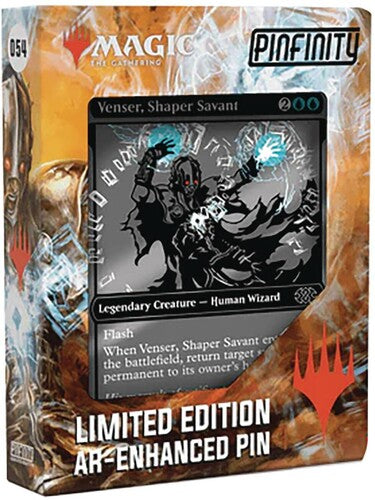 AR Features: Animated + Music + Pop Out + DLC + Selfie

Get your Limited Edition Venser pin! This exclusive design features pops of color with our ever-popular blackout style character treatment adapted from Aleksi Briclot's original piece. Scan the pin with our app to hear music and then tap for the selfie and downloadable wallpaper when the card text changes.


Style Number: PMTG054
Series: Magic: the Gathering, Double Masters
Limited Edition
Material: Zinc Alloy
Size: 6.35cm x 4.5cm // 2.5in x 1.7in
Plating: Black Nickle Free
Clutch: 2 Black Rubber 
Free returns on unopened items other than sealed trading card product!