Chessex: Gemini Astral Blue-White/Red 16mm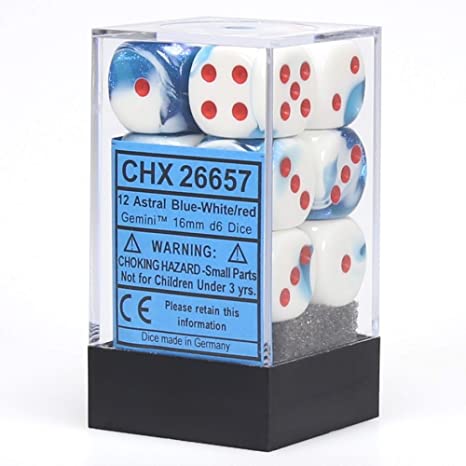 Astral Blue And White With Red Pips 16mm Dice Gemini Pack of 12 Dice Chessex

This pack contains: 12 16mm dice.

16mm dice are approximately 5/8in.

NOTE: Colors may vary slightly depending on your monitor settings.
Free returns on unopened items other than sealed trading card product!