Beckett Toploaders 35pt - 25 Count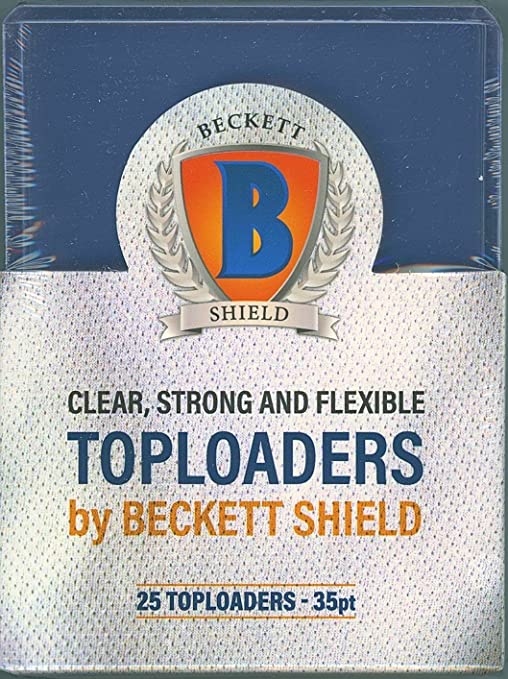 No collection without protection – Defend Your Collection with Beckett Shield and keep your cards in mint condition.

Beckett Shield Toploaders are a rigid plastic sleeve.

Another solid layer of card protection for standard sized cards up to 35pt. Exterior Dimensions are 3″" x 4″" (76.2mm x 101.6mm).

PETG material.

PVC free.
Free returns on unopened items other than sealed trading card product!